RF, MW and mmW design capabilities
Our team of experienced RF Engineers is ready to offer design services starting from a feasibility analysis down to a full set of documentation for any volume production environment with all the intermediate steps such as Design Specifications, prototype design and characterization as well as Automated Test Equipment design.
The design expertise of the team is ranging from VHF/UHF high power system up to V/E-band high data rate links and it covers several markets from consumer electronics such as IOT devices to military and medical sub-systems.
We can offer modules design to Customer specifications for Amplifiers (LNA, Drivers, HPA), Up and Down-converters, Synthesizers, Modems as well as complete Transmitters, Receivers and Transceivers for AM, FM and High order QAM including Filters, Duplexers, Antennas etc.
The design approach can be tailored upon Customers requirements according to the manufacturing volume objectives, target cost or any critical aspect given by the specific market segment.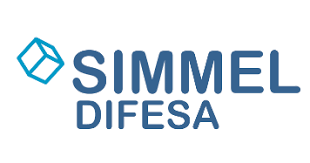 After a long experience in the Sales of Electronic Components and Systems as an Employee that began in 1990, in 2004 the Company "Scalcione" was created which mainly Represents worldwide producers for all the Italian territory
Our goal is to meet the needs of our Customers and Suppliers, offering to both of them our deep technical knowledge about products and applications on different markets .
The data sources that we use for this type of analysis include customer enquiry data, sales figures, costs, market data and customer feedback.
Over the Years we have acquired experience which allows us to have a better understanding of the problems and of the opportunities related to a specific market sector.
SCALCIONE GIORGIO

29, Sorte Street,
24030 Barzana (BG) Italy

giorgio@scalcione.it

Phone: +393408454420

VAT 03241590169
Please fill out the form and we will get back to you shortly.